About Bodax Foundations: Auger Cast Piles, Helical Piles, Pin Piles and Foundation Repairs
A History of Excellence
For more than three decades Bodax Foundations has built a stellar reputation throughout Southern Florida for excellence in the installation of auger cast, helical, and pin piles used in new construction and renovation projects. Bodax Foundations serves the pile installation needs of residential and light commercial properties. This includes custom residential homes, office and mid-rise buildings, as well as pools, warehouses, and schools.
Licensed and insured, Bodax Foundations tackles every project with an unparalleled focus on excellence.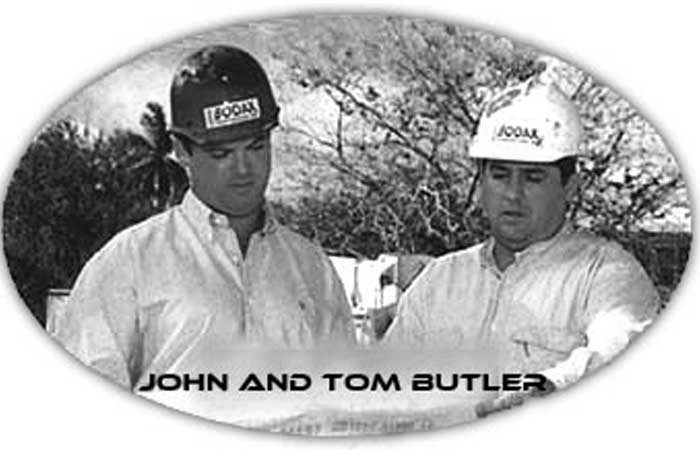 Experienced
With more than 30 years of practical experience installing various types of piles, Bodax Foundations understands the importance of working together with a variety of entities to ensure the smooth completion of a project. We've developed relationships with contractors, builders, architects, vendors, and many other professionals. Bodax Foundations is known throughout Southern Florida's construction industry for addressing challenges head-on, bringing solid solutions that meet needs, and get the job done.
Our ability to quickly adjust has distinguished Bodax Foundations from many companies. This ability can only come from real-world, hands-on experience. Bodax Foundations has the experience that makes the difference.
Customer-Focused
Because we've been collaborating throughout south Florida for more than 3 decades, we've learned the importance of communicating with our customers. We keep you informed of scheduling, answer your questions and ensure you receive outstanding service and top-quality results.
Versatile
Auger cast, helical, and pin, when it comes to pile installations, Bodax Foundations does it all. Whether it's a new home project, a mid-rise office complex, a pool install, or any number of construction projects, Bodax Foundations has the ability to get the job done. Residential, commercial, limited access, large projects or simple and small, Bodax Foundations has the people, the equipment, and experience to handle it all. And with our equipment fleet and highly experienced team, we can adapt quickly when the need arises.
The Right Tools for the Job
Our Auger Cast Pile Crane Rig can reach depths over 50-feet below grade. We specialize in 14-inch, 16-inch, and 18-inch diameter pile projects and our crane rig makes it all possible. With a quick one-hour setup, we're drilling the same morning we set up. Our Mobile Auger Cast Pile Rig is a unique truck-mounted specialized rig that's perfect for smaller jobs.
Better tools, better people, more experience: Bodax Foundations is our best choice for auger cast.