Do you need a consultation?
Bodax will give you the professional options and benefits you need!
Contact Us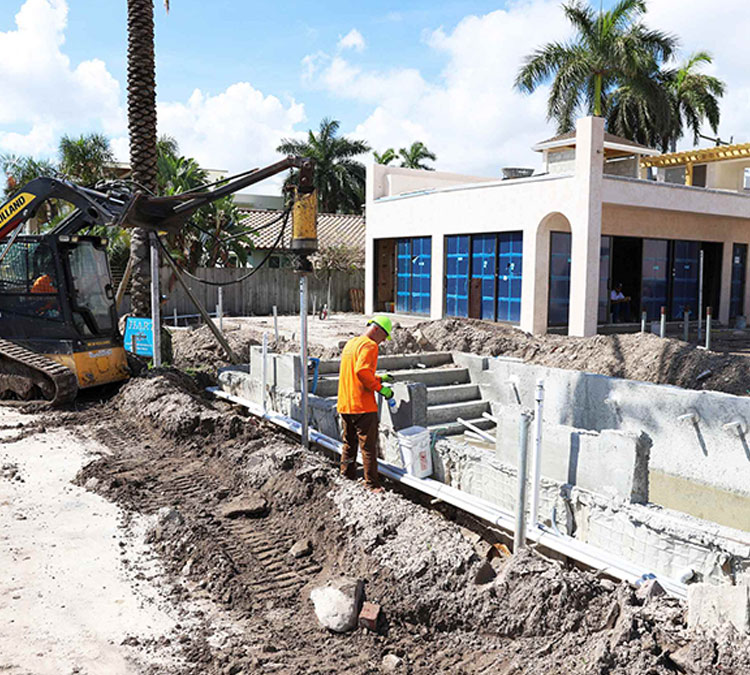 BODAX FOUNDATIONS
Building Strong Foundations Since 1987
Family-owned and operated, Bodax Foundations has earned a reputation as specialists in the installation of auger cast, helical, and pin piles used in new construction and/or renovation projects. The professionals at Bodax Foundations have extensive experience in the real-world application of these services for both residential and light commercial projects.
From custom residential homes to office and mid-rise buildings, pools, warehouses, and schools, our team brings a level of excellence and professional acumen that achieves the results you need.
The Right People
Quality work begins with quality people and `Bodax Foundations is proud of our team. Superintendents, drill technicians, and equipment and vehicle maintenance personnel work together to ensure every project is completed with the utmost precision and attention to detail.
Drill Technicians
With an average of 7 years of field experience, our drill technicians represent a tight-knit, coordinated group who work under the direct supervision of our superintendents. Their ability to adapt to unexpected circumstances and overcome obstacles enables Bodax Foundations to deliver quality results on every project.
Superintendents
Our superintendents have an average of 10 years of experience. This is the practical hands-on experience that enables them to schedule and coordinate projects and assign field personnel in the most time-efficient and cost-wise manner possible.
Mechanics / Vehicle Maintenance Personnel
Our mechanics ensure that equipment failure doesn't keep us from getting work done. These highly-trained and experienced mechanics are very familiar with our equipment fleet, so repairs that would normally be extremely time-consuming are performed quickly and correctly. And our preventative maintenance personnel stringently follow a upkeep program that reduces mechanical breakdowns and ensures our equipment always operates at top efficiency.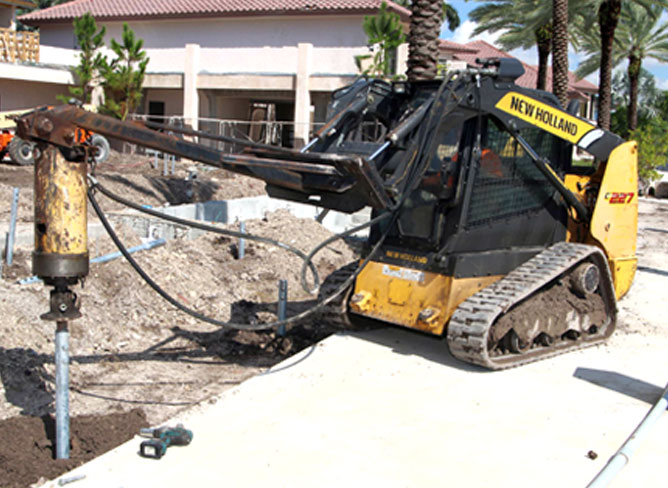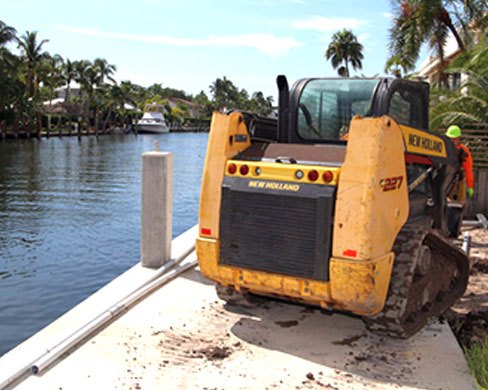 CUSTOMER REVIEWS
''The experts at Bodax Foundations advised me about the soil I wanted to build on and what was needed to support my project. They proceeded and did an excellent job.'

''Bodax Foundations fixed the failing foundation of a home we were working on. They were very efficient.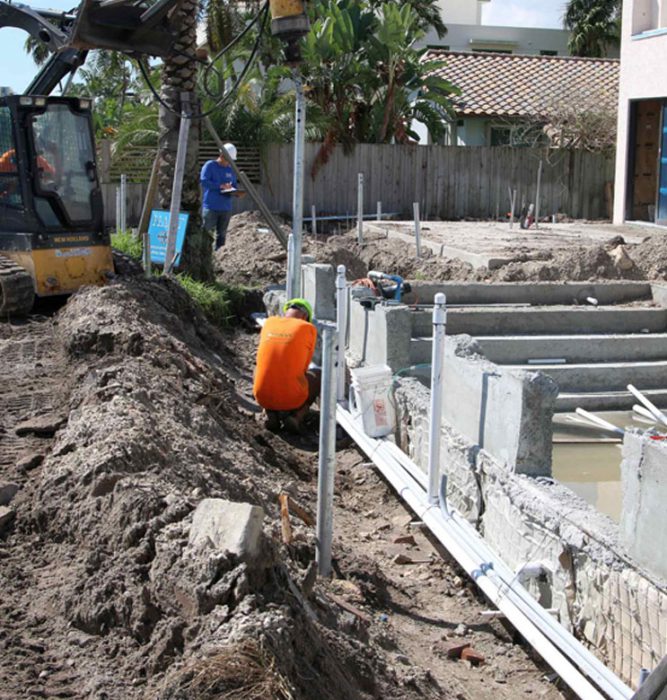 The Right Equipment
Cranes, mobile drill rigs, compact track loaders, service vehicles: Bodax Foundations maintains a large and diverse fleet of equipment that allows us to tackle and accomplish a myriad of projects. Whether we're installing auger cast, helical, or pin piles, we have the tools necessary to get the job done right the first time, every time. These include:
Crane Rig
Our Auger Cast Pile Crane Rig allows us to install auger cast piles to depths over 50-feet below grade. We specialize in projects requiring 14-inch, 16-inch, and 18-inch diameter piles. Our typical equipment set-up only takes one hour. That means we start drilling the same morning that we set up.
Mobile Rig
This truck-mounted Mobile Auger Cast Pile Rig is unique to Bodax Foundations. This highly specialized rig can be deployed for smaller jobs with piles less than 25-feet in length. It's perfectly suited for projects such as new pools, privacy, and retaining walls and additions. In many site conditions, drilling can commence immediately upon arrival.
Helical Pile Rigs
A small mini track-hoe is fitted with a hydraulic drill for installing helical piles. Its small footprint and compact size enable it to perform installations where lack of space restricts equipment access and prohibits typical auger cast pile installation. A helical pile is often used to underpin existing one-story structures to strengthen foundations for the addition of a second story.
Pin Pile Rigs
The mini track-hoe is used with a hydraulic drill hammer to drive the pin pile to a point of refusal. When access prohibits its use, we employ our compact 200-pound hand-held Rhino hammer to install the pin pile.